About Me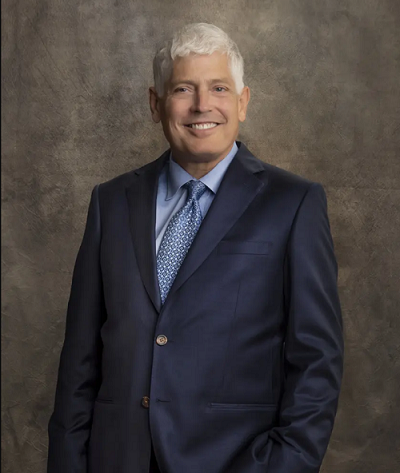 In this highly competitive market, it is vital that you receive the highest level of professional representation. I am your enthusiastic advocate throughout your real estate transaction, and beyond. You deserve to have an agent at your side every step of the way. When you are carefully listened to, when someone takes the time to get to know you and to understand the specifics of your move, then your wants and needs can be anticipated and efficiently met. I hold myself to a high standard and strive to exceed your expectations. Because of these commitments to you, you have allowed me to build a successful and fulfilling career.
Education
Graduate UC Santa Cruz, Honors in Literature
UC Berkeley, 1978-1980, Emphasis in Political Science, History, Economics
Universita per Stranieri, Siena, Italy, Studied Italian Culture, History, and Language
Beginners Italian Cooking, Tuscan Countryside, Emphasis on Peasant Cuisine and Making Pasta
Real Estate Credentials
Twenty One Years In Real Estate
Over 450 Transactions
Over $500,000,000 Transacted
Member Santa Cruz Association of Realtors
Member National Association of Realtors
Member California Association of Realtors
#1 in Santa Cruz County 2009 and 2010 out of 1700 agents, total volume
Top 5% Santa Cruz County 15 Years running
International President's Elite, Coldwell Banker Real Estate ~ Eight Years
International President's Circle, Coldwell Banker, Five Years
Double Centurion, Century 21, Two Years 2015 and 2016 Century 21 (one of only 5 out of 4000 agents)
Centurion, Century 21, Two Times
Coldwell Banker 'Rookie of the Year' 2001 ~ Only new agent to achieve an award status; Sterling Society
I am most proud of consistency; I have been able to close an escrow in all but 6 months over my first 18 years in real estate, a rare accomplishment in our industry
Community Involvement
Dean's Council, Science Division, University of California, Santa Cruz
Board of Directors, Seymour Marine Discovery Center, 2004 to Current
Sponsor Five Years, Franz Lanting and Christine Eckstrom Lecture Event at the Rio Theater
Chancellors Associate, University of California, Santa Cruz
Alumni Association, University of California, Berkeley
Alumni Association, University of California, Santa Cruz
Re-Entry Student Orientation Services, Kresge Provost House, Kresge College, UC, Santa Cruz
Jury Foreman, Criminal Trial, Santa Cruz Superior Court
Support Elkhorn Slough Nature Preserve
Member Monterey Bay Aquarium
Support Grey Bears Senior Center
Testimonials
We were fortunate to have met David Morrell through my Mother who knew him. When my Mother passed away unexpectedly we called David to help sell the house and property. We appreciated his professionalism, knowledge and cheerful attitude; and especially his constant communication and patience answering all of our many questions during the entire process of preparing and selling the property.
We can see why my Mother said that when the "time came" she wanted David to be the one to sell the house. It was a pleasure working with David and we would highly recommend him to others.
Charles and Martha Patterson, Sellers of 517 Gharkey Street, Santa Cruz
David and his entire team do a fantastic job. His knowledge about the local Santa Cruz real estate market is second to none and he has a massive network of local realtors and other professionals which you'll need in either listing or buying a home. We chose to work with David after reviewing his positive reviews and transaction history online. In this area it's very important to work with real estate professionals who know the local area as each home and neighborhood has its own characteristics. We were in a situation where we wanted to sell our existing home and buy another home in the area at the same time. David guided us through the entire process, and ultimately helped us get in to our next home. There were multiple offers on the home we wanted to buy and David guided us through the negotiation process over the span of several days in order to make sure we got the right property for our family.
We'll be working with David when it's time to conduct our next real estate transaction in the Santa Cruz area." – Buyers of 3063 Terrace Drive, Santa Cruz
David provided me with the most incredible service in the search for and in attaining our Dream Home here in Santa Cruz. He consistently went the extra mile in his efforts and carefully listened to what our priorities were before making suggestions. He is the consummate professional and his personal touches were a rare gift.
I highly recommend David and his staff if you are looking for an agent. – Buyers of 132 Catalpa Street, Santa Cruz

David, provides accurate information, he does not just tell you what you want to hear. He communicates well and frequently, is always punctual and has the skill set to get the deal closed.
He's definitely one of the best Realtors in the County. – Seller of 151 Anchorage Ave, Santa Cruz

David Morrell is hands down the best Real Estate agent you will find! We just worked with him to sell our house in Santa Cruz and he provided excellent advice, good negotiation strategies, and clear communication every step of the way. I was really impressed by his ability to market our house and get us several offers within the first month on the market. He was extremely professional and always delivered on his promises. He was also honest, down to earth and did not try to pressure us during any part of the process.
If you want someone who is extremely smart, reliable and committed to the success of your sale, you will definitely want to work with David. – Gaby Giacchino, Seller of 431 Stanford Avenue, Santa Cruz

David does a great job of making you feel like you're his ONLY client. He was always there to answer our calls and it never felt like he was being pushy or trying to make a sale. He provided lots of great practical advice.
Highly recommended. – Christian Nelson, Buyer at 2030 North Pacific, Santa Cruz

David is the best agent I've used. He knows the Santa Cruz market, and he is very enthusiastic and accommodating. He also is sensitive to our needs: he knows when we are not interested in a house and when we want to stay for a while.
I would recommend him heartily to any friends looking for a house in the Santa Cruz area. – Buyers of 238 Northrop Place, Santa Cruz

David is the best. He is very knowledge, highly informed and fun to work with. Between myself and my family he has been the agent for seven sales and purchases and has always been a pleasure to do business with. – Bob Moon, Buyer of Pearson Court Home, Capitola

David went out of his way to explain the complicated process of Real Estate and was effective at conveying that in clear, concise laymen's terms. He also went far above expectations in finding us the perfect home. – Buyer of 132 Catalpa Street, Santa Cruz

David worked very hard on this transaction, was very professional and was a pleasure to work with. – Seller of 16 Casa Way, Scotts Valley

David totally exceeded our expectations. – Jeff Shilling, Buyer of a Santa Cruz Home

David was a referral from my realtor in San Diego so I went with it…and GOOD THING I DID! David was the my life line to the transaction! I was an out of town seller and did most of the transaction by phone, email, and fax. David answered my calls and emails within minutes and is an excellent communicator. We had 2 other sellers in the transaction which he took many hours of patient time to call, meet and explain thing to. He is very well respected by other realtors in Santa Cruz and I can see why. He was so honest and respectful to everyone and made the entire transaction easy and understandable.
If you want a GREAT and EXPERIENCED agent on your side, meet David Morrell. – Patricia Brannam, Seller of 229 Otis Street, Santa Cruz


David's wisdom and expertise throughout the whole house search & buying process was invaluable and greatly appreciated. David was highly recommended to us by some very solid & reliable friends, so we had very high expectations from the start. David's energy from the start, his availability, patience and willingness to go the extra mile not only met, but exceeded those expectations!
He worked diligently on our behalf from start to finish, maintained great communication, understood our needs to stay within budget, learned our expectations and simply was always there for us. His worked quickly and relentlessly to get our offer ready and accepted on a day's notice, and didn't blink an eye when he found out one of us would be out of the country for the closing.
His constant energy, enthusiasm, magnificent spirit, professional and pleasant attitude kept us excited, updated, involved, and at the same time at ease throughout the entire process. His willingness to maintain a relationship as a friend to us, and offer to help with any issues even after we have closed and moved in to our new property, is a true testament to his genuine nature and sincere care for his clients. David has our highest recommendation and we feel truly blessed to have him on our team! – Buyers of 2901 Kristie Court, Santa Cruz


We had pleasant and efficient service from David from start to finish. – Buyers of 645 Skyward Drive, Aptos

Thank you very, very much, David, for everything you have done for us over the last six months. We couldn't have asked for a better representative for us in both the purchase and the sale. Your calm approach, constant accessibility, and incredible hard work were all very much appreciated. Such a great decision to work with you on this! –Santa Cruz Home Buyer and Seller

I highly recommend David Morrell. David went above and beyond my expectations for an agent. My condo purchase was a short sale and with David's expertise, patience, tact and gracious manner a complicated transaction went through smoothly. – Buyer of a La Selva Beach Condo

David is one of those rare professionals that balances top-notch abilities with a humble personality. He always made us feel like his only client. We had a rare and very specific set of requirements for our dream home and he had those in mind every time he suggested a property.
Once we found our dream home, he did a fantastic job of negotiating with the seller and walking us through the various concerns with city ordinances and the like. On one occasion he drove me down to the city to make sure all of my questions were answered. Yet another benefit that I would have never even thought about is his strong and loyal network of people in related industries in the area. From the home inspector to the escrow agent David brought in people of a very high caliber that pushed hard to make our dream a reality. – Buyers of 714 Lighthouse Avenue, Santa Cruz

David's experience and knowledge was crucial during negotiations. He has excellent customer service skills and goes the extra mile to ensure that the client's best interest is served. – Buyers of 226 Ross Street, Santa Cruz

I'm not sure we can thank you two enough for all your hard work and efforts to get our house sold. You guys really are an amazing team and we could not have gotten any luckier in finding you. Thank you so much. – Sellers of 290 Dry Creek Road, Rio Del Mar

David was unfailingly patient, supportive, and informative throughout a year-long search for a home. His knowledge and experience were invaluable in a very tumultuous and uncertain real estate market. We highly recommend his services! – Buyers of 121 San Jose Avenue, Santa Cruz

You could not do better than David Morrell. The man is a true professional but also a great guy to have along on during the buying process. – Buyers of 122 Robinson Lane, Santa Cruz

David worked with us to sell our home in a very difficult market. He developed a very comprehensive marketing program that was ultimately successful in locating a buyer. His persistence and enthusiasm in finding a buyer tempered our anxieties as the market worsened. Then when an offer was made, David negotiated effectively with us and the buyer to ensure a successful sale. – Seller of 216 Monterey Dunes Way, Monterey Dunes

In a word – outstanding. David is on top of his game; he handled the details and interpersonal work in a way that was both reassuringly professional AND surprisingly friendly. I am certain this played a huge role in making the deal happen. His can-do attitude is sincere; he listens well (to all involved) and, at the end of the day – pulls out all the stops to provide unusually brilliant service. Very highly recommended. – Buyer of 5052 Wildberry Lane, Soquel

The Best! David worked tirelessly putting a complicated transaction together, complete with a long standing boundary dispute with a neighbor and the sellers. This was not easy, but we got the house at a great price, and we are happy. – Buyers of 12435 Juntar Street, Felton

David was very patient and easy going. Made the transition quite comfortable for us into making a move to the area. His input was very valuable and he took the time to get to know us before showing us property; so the time was well-spent. – Buyers of 510 Arroyo Seco, Santa Cruz

David was extremely competent, helpful, and knowledgeable during our home search. As first time buyers we needed someone with his skills to walk us through a process that was foreign territory. I couldn't imagine a more positive experience. – Buyers of 259 River Road, Felton

He listens well and found a place that suits my needs perfectly. He was efficient in following up on all the zillions of details involved. He responded to queries promptly. And he was pleasant in all our interactions. Highly recommended. – Buyer of 7287 Hihn Road, Ben Lomond

David Morrell was prompt and courteous in returning phone calls. He was available to me at almost all hours of the day or weekend. I felt he consistently exerted his best efforts to provide me with information, to represent my interests as a buyer, and to anticipate potential problems along the way. He helped recommend inspectors and contractors, and the people he found seemed to be friendly, reliable and accurate. David was thorough and complete; when he said he would do something, it would be completed promptly. I appreciated that he always took care to listen attentively and answer my questions fully, I did not feel rushed. I felt he had adequate experience to facilitate each step of the purchase. – Buyer of a Scotts Valley Home & Google Employee

I just can't begin to tell you how pleased my wife and I are to have such a great Real Estate Agent such as David to represent us in the sale of our property. David is truly a professional, a credit to his profession with total integrity and loyalty to his clients. David went over and beyond what I have experienced in agents in the past; I was overwhelmed with his communication skills, his dedication to details and his knowledge of the real estate market. I have in the past bought and sold many properties and homes and ended up doing most of the agents work not to mention the lack of showing my properties. I think David should teach Real Estate School to instill the kind of technique, loyalties and integrity that agents should have. – Seller of 2350 Bean Creek Road, Scotts Valley


David's extremely energetic, bright, hardworking, knowledgeable, and sympathetic. He worked with us last summer (2008) to find a house in Santa Cruz, and I was impressed not only with his responsiveness in listening to our ideas (and helping us refine them) but also in the work he did during and after contract– crawling the crawlspace, brokering our purchase of furniture from the seller, setting us up with good local tradespeople, and generally showering positive feelings on all concerned. Highly recommended. – Buyer of 172 Cypress Park, Santa Cruz

We just wanted to thank you again for helping us sell the house at 121 Palo Verde Terrace. You were communicative, efficient, thoroughly professional and responsive to our needs throughout. We're very happy with the price we got and would recommend you highly. Thanks again. – Sellers of 121 Palo Verde Terrace, Santa Cruz
David is a real estate professional. David brings a deep understanding of the marketplace combined with his experience delivers to provide the best solution. Clearly David has the knowledge and abilities necessary to secure the best possible deal. We will recommend David to anyone in need of a real estate professional. We will definitely use David on our next real estate transaction. – Buyer of an Aptos Home

David was professional and always available to answer our questions. He helped us through buying our house every step of the way and went above and beyond what we expected from a realtor. We highly recommend him. – Buyer of 455 Tabor Drive, Scotts Valley

Mr. Morrell is a man of integrity, honesty, and sincerity. At every set of the way my wife and I were guided through the intricacies of buying a home with a gentle and extremely professional hand. Having this be our first home buying experience, Mr. Morrell's knowledge proved invaluable as well as very comforting when any bump in the buying process occurred. He was always available to answer our calls and was extremely good at keeping us up-to-date with all the proceedings on the house purchase. When we first met our instructions for Mr. Morrell were very straight forward, to get us the dream home that we had met with him to see, and as we write this we are sitting in that very home. Mr. Morrell is peerless in my view of realtors and someone both my wife and I feel we can call a friend. It is with extreme pleasure and gratitude that I recommend this gentleman to anyone that's needs and requires the upmost in service and professionalism. – Buyer of a Santa Cruz Home

David stuck with us through a difficult buyers' market where there was little available for sale. He scoured listings for us and was available for quick showings in a very competitive market. I found David to be superbly professional, compassionate, funny and personable. My husband and I both would use him again in a heartbeat. – Buyer of a Scotts Valley Home

David was extremely competent, helpful, and knowledgeable during our home search. As first time buyers we needed someone with his skills to walk us through a process that was foreign territory. I couldn't imagine a more positive experience. – Buyer of a Felton Home

He knows the area and knows how to negotiate hard. He came highly recommended and I echo that. He is honest and very ethical. A true professional. – Buyer at 879 Via Palo Alto, Aptos

David helped us buy a house in Santa Cruz and did it in an effective and professional manner. Our situation was quite difficult as we live out of state and all communication was by phone and email. David is a very hard working agent – his emails were often sent early in the morning or late in the evening and he was always available to talk with us. Because of his dedication and effort, we succeeded in buying a house for our retirement. – Buyer of a Santa Cruz Home

David was an excellent realtor. He was very patient with us and explained the process in great detail to help us find what we were looking for. He took time to show us all the listings we were interested in. We were not easy clients and he did everything we asked and more. If and when we look for another home I will be using him again for sure. - Santa Cruz Buyer in 95065

David is very hard working. He will put in the time and effort to promote your home to potential buyers - Westside Santa Cruz Seller
David Morrell diligently worked with us to find our happy home in 2009-2010. He is highly personable, competent, and knowledgeable -- and, he took the time to truly understand our hopes and needs. Ultimately, he helped us find, then skillfully negotiate, a home that certainly exceeded our expectations. Over the past twelve years, he has remained in touch and has demonstrated genuine care for our family. My husband and I *HIGHLY* recommend David Morrell as a trustworthy and dependable Real Estate Agent to navigate and support you through the home-buying process. We've been thrilled clients of his since 2009! - Kathy Chaput, Santa Cruz Buyer
David is amazing! We've worked with him on several properties and he is the absolute best! We can always count on him to be thorough, professional with great communications throughout the process and on top of all of that, always a smile and a way to simplify all that is entailed with buying and selling properties. He is our "go to" person for sure!!! - Seller in Westside Santa Cruz
David Morrell has been our realtor through purchase and sale of three houses over 20 years and we couldn't be more pleased. David recently shepherded us through the purchase of a neglected but charming house + ADU on Santa Cruz's west side. He helped us strategize every step of the way, from the negotiations over purchase to planning renovations. He was super attentive--he really listened to us, and helped us to see possibilities in a challenging market. We are thrilled with our new house and grateful to David for making the process so smooth. - Buyer and Seller since 2003
David was a fantastic resource during my purchase of a house on the Westside. He was friendly, straightforward, and brought several different contractors on site quickly and competently get many repairs done before closing. He is also very knowledgeable about the area and shared many fun tidbits and tips about the city and neighborhood. Really enjoyed working with him and would recommend him to others! - Westside Santa Cruz Buyer
We stressed and agonized about a home purchase. It's such a huge decision and confusing. David was able to keep us focused on what we wanted and our goal. He is easy going and if he was ever rattled, he never let us see it. - Beth, Buyer in East Santa Cruz
David helped us tremendously with a condo purchase in 2020 in Santa Cruz. He showed us tons of properties, many newly on the market, and knew exactly when to give us a bit of a nudge and perspective. He also knows Santa Cruz so well, it is a joyful process to learn from him about the community. We later sold the property for work relocation reasons, with a big upside. We would highly recommend David! - Sydney, Buyer in Seabright, Eastside Santa Cruz